Our Association was founded in 1990, PDFORRA represents in excess of 6500 members of the Defence Forces. This number represents one of the highest levels of representation as a percentage of workforce of any public service union in the State.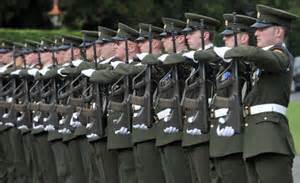 PDFORRA is the representative body for enlisted personnel serving in the Defence Forces of Ireland. Click to use our App below.
The purpose of PDFORRA is to represent and pursue the interests of enlisted personnel serving full-time in the Irish Army, Naval Service and Air Corps. The remit of our organisation includes issues regarding the pay and conditions of serving enlisted ranks in the Republic of Ireland. All serving enlisted members of the Permanent Defence Forces (PDF) are entitled to become members of the association.